Novak Djokovic has hit back at critics accusing him of "faking" his hamstring injury by saying it adds to his motivation to win a record-extending 10th Australian Open title.
The condition of the Serbian's left leg has been a major talking point at Melbourne Park after he arrived at the tournament nursing the injury and then took medical timeouts in his second and third-round matches.
But he still won both and then dispatched Alex De Minaur with a ruthless display in the fourth round on Monday, losing only five games.
Speaking to Serbian media in quotes reported by tennismajors.com, Djokovic hit back at those questioning whether he is really injured, saying: "I leave the doubting to those people – let them doubt.
"Only my injuries are questioned. When some other players are injured, then they are the victims, but when it is me, I am faking it. It is very interesting. I don't feel that I need to prove anything to anyone.
"I have got the MRI, ultrasound and everything else, both from two years ago and now. Whether I will publish that in my documentary or on social media depends on how I feel. Maybe I will do I it, maybe I won't.
"I am not really interested at this point what people are thinking and saying. It is fun, it is interesting to see how the narrative surrounding me continues, (a) narrative that is different compared to other players that have been going through similar situations.
"But I am used to it and it just gives me extra strength and motivation. So I thank them for that."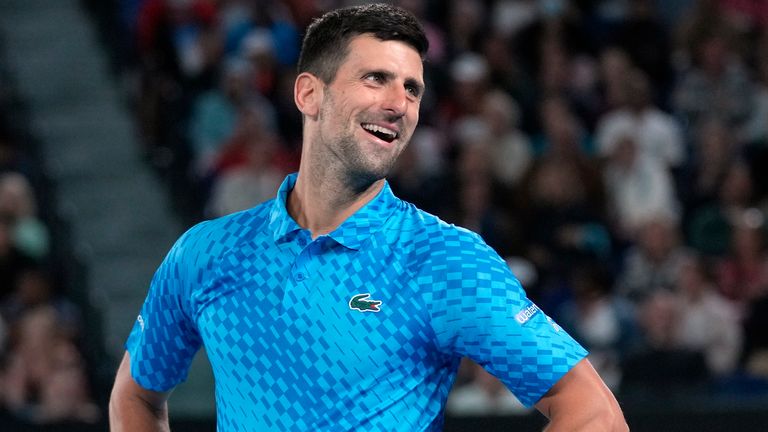 I leave the doubting to those people – let them doubt
Two years ago Djokovic suffered an abdominal muscle injury during his third-round match against Taylor Fritz before going on to win the title. And there have been other matches, notably the 2015 final here against Andy Murray, where he appeared to be struggling badly only to recover and win.
But he has not always managed to play through injuries. He retired during the Wimbledon quarter-finals in 2017 because of an elbow problem, while at the US Open in 2019 a shoulder issue led to him pulling the plug in the fourth round.
His last defeat in Australia, in the fourth round against Chung Hyeon in 2018, meanwhile, prompted him to undergo elbow surgery.
The reaction could be contrasted to that given to Rafael Nadal, who ended the French Open last year on crutches because of a chronic foot problem and was widely praised for his efforts in winning another title.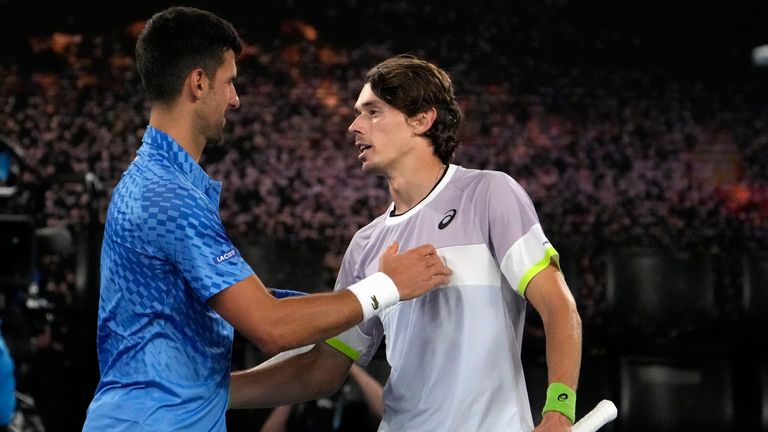 Asked about Djokovic's injury, his opponent De Minaur said: "I think everyone's kind of seeing what's been happening over the couple weeks. It's the only thing everyone's been talking about.
"I was out there on court against him. Either I'm not a good enough tennis player to expose that, or it looked good to me."
The 23-year-old took to social media on Tuesday to express frustration with the reporting of his comments.
"I hate how media will always create controversy and takes things out of context to make a headline," he wrote. "Got outplayed and outclassed yesterday. How about we focus on the tennis for once. I will get back to work and improve you can count on that. Thank you Australia."
#Australian #Open #Novak #Djokovic #hit #critics #accusing #faking #injury #Melbourne #Tennis #News