Emma Raducanu says she is enjoying working under her new coach Sebastian Sachs and is confident of making significant strides in the next six months.
The British No 1 looked odds-on to miss the Australian Open having suffered an ankle injury in Auckland less than a fortnight ago.
She recovered sufficiently to beat Tamara Korpatsch in the first round but fell to American teenager Coco Gauff 6-3 7-6 (7-4) on Wednesday.
Watch highlights of Raducanu's defeat to Coco Gauff in the second round of the Australian Open

Raducanu declined to say whether she had also picked up an abdominal problem during the match having been seen touching her stomach, but she will prioritise more physical work before returning to the match court with hope of making progress.
The former US Open champion began working with 30-year-old Sachs in December, but he comes with plenty of experience having guided Belinda Bencic to an Olympic gold medal last year and he has also worked with former world No 1 Victoria Azarenka and Germany's Julia Gorges.
"I just have to review the body right now," she said. "I've had some niggles in the past few months, and I just need to get that sorted, train, and then we'll see after that.
"I'm really buying into and trusting the work that I'm doing with (new coach) Sebastian (Sachs) and the rest of the team. So I'm feeling good and confident that, in six months' time, I know it's not going to be the finished product, but hopefully I would have made strides."
Raducanu is also excited about playing a new style of tennis under her coaching team, saying: "I have that vision of being an aggressive player. That's the way I want to play in the future."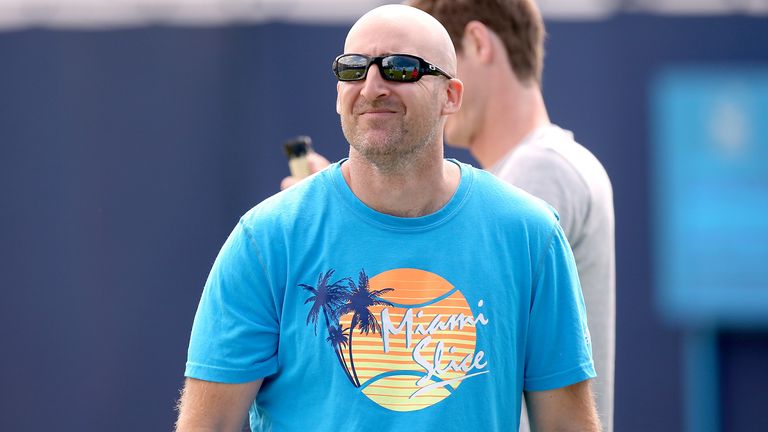 The Briton has been using Andy Murray's coach Jez Green, who is a physical conditioning specialist, during the offseason and she hopes he will continue to work alongside her in the coming months.
"I really like the work that we do. He is obviously so experienced and the best in the business. So it will be good," said Raducanu.
The 20-year-old also opened up about the extent of her ankle issue, saying: "I would say all the chips were against us and the chances of me playing this tournament were very, very low.
"I think 13 days ago, if you would have told us, 'Hey, you're going to be in the draw and win a round', it would have been a massive effort for sure. Saying that, I still think I didn't necessarily play my best today. I felt like I could have done better."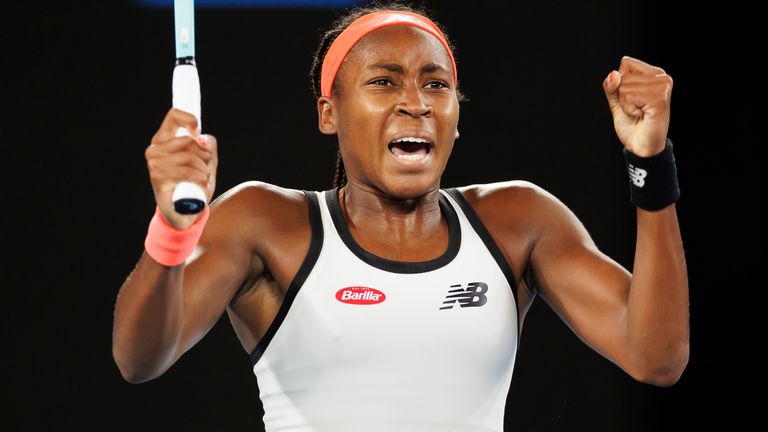 Gauff can relate to the weight of expectation on Raducanu's shoulders and, having vowed to be patient with herself as she chases a first Grand Slam title, feels the same should be true of her opponent.
"If we didn't play tennis, we're just normal teenagers living our life," she said. "If we made a mistake, people would say, 'You're just 20, you're 18 years old, you can bounce back'. I think people need to relate that to tennis, as well."
Although Gauff is ranked 70 places higher than Raducanu, she had expected a tough contest and was impressed by the way her opponent improved through the match.
"She raised her level a lot towards the end of the second set," said Gauff. "It takes a lot of resilience to do that, especially on the big stages and the big matches."
#Emma #Raducanu #progressing #coach #Sebastian #Sachs #hopes #strides #months #Australian #Open #defeat #Tennis #News