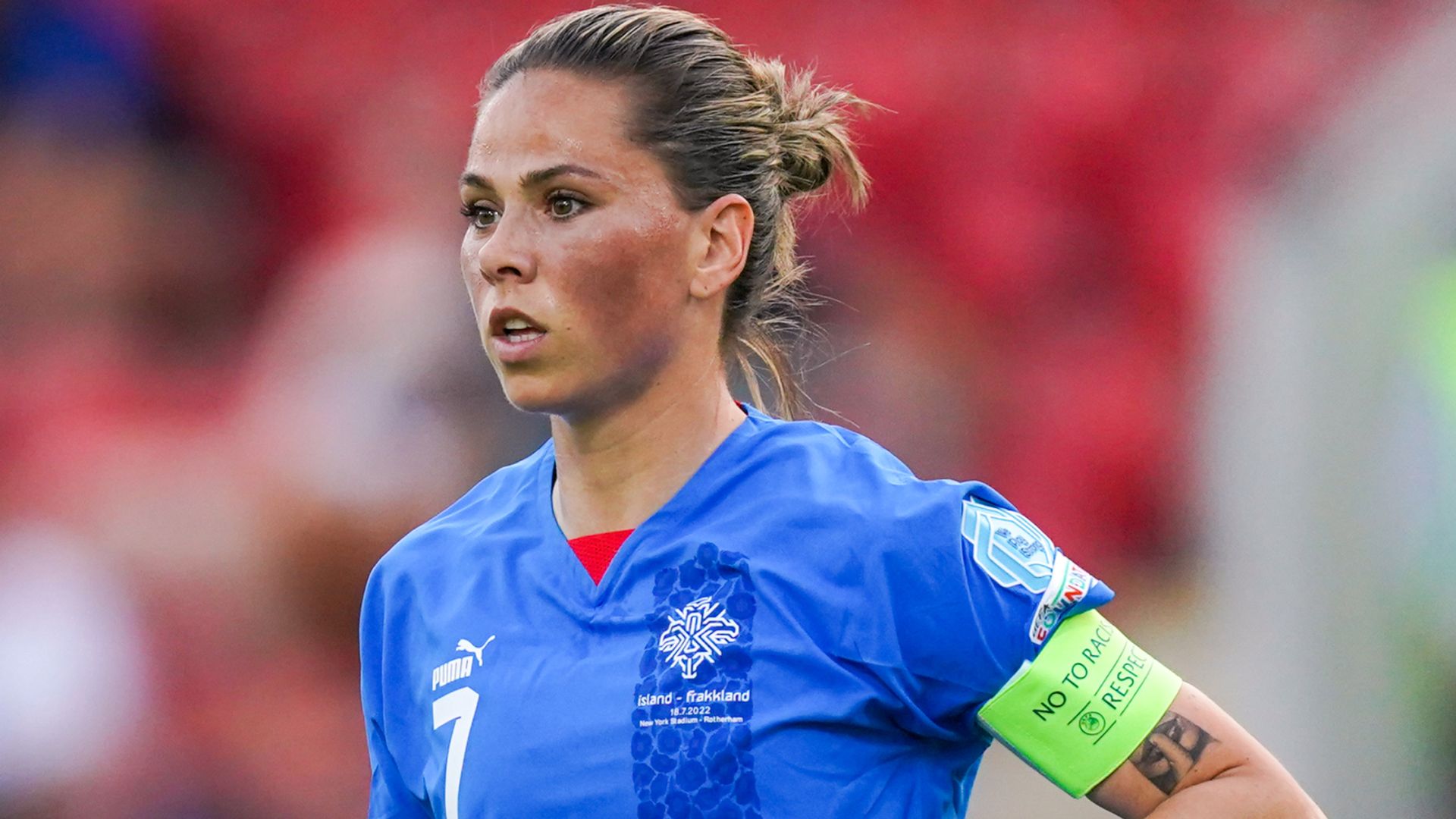 Iceland international Sara Bjork Gunnarsdottir has described a decision to award her more than £72,000 in back-dated pay during her maternity leave as "a wake-up call" for clubs.
The 32-year-old midfielder took former employer Lyon to a FIFA tribunal in a bid to recoup under-payment of her salary during the time she was away when her son Ragnar was born.
A ruling made public on Tuesday revealed that the French club has been ordered to pay her 82,094.82 euros – around £72,139 – plus five per cent interest a year from September 10 last year until the debt has been cleared.
Responding in a post on her official Twitter account, Gunnarsdottir, now in Italy with Juventus, said: "This story is bigger than me!
"It's a wake-up call for all clubs and it's a message to all players that if they get pregnant or want to get pregnant during their career, they have their rights and guarantees!"
Gunnarsdottir asked to be allowed to return home to Iceland for the final stages of her pregnancy, but enlisted the help of the players' union in France, the Union National des Footballeurs Professionnels, and later FIFPRO, the global representative body after receiving only a proportion of the wages she believed she was due.
FIFPRO congratulated her on her landmark victory.
A statement issued via its official Twitter account said: "FIFPRO congratulates Sara Bjork Gunnarsdottir on her successful claim against Lyon over the club's failure to pay her full salary during pregnancy.
"We are pleased to have assisted her in achieving the first ruling of its kind since FIFA's maternity regulations came into force in January 2021.
"It is extremely important for women footballers and the women's game that these mandatory maternity regulations are both implemented and enforced at national level."
Lyon are yet to comment on the ruling.
FIFA rules, which came into force in January 2021, state: "A female player is entitled to maternity leave, defined as a minimum period of 14 weeks' paid absence – with at least eight weeks after birth – during the term of the contract, paid at the equivalent of two-thirds of her contracted salary."
#Sara #Bjork #Gunnarsdottir #Iceland #international #welcomes #wakeup #call #winning #landmark #maternity #pay #case #Football #News